The Bajaj Sunny, a beloved scooter from Bajaj Auto in India, was known for its 60cc engine, a top speed of 50 km/h, and a payload capacity of 120 kg. It was a favourite among teenagers who could ride ungeared two-wheelers from the age of 16. Despite production ending in 1997, the Sunny remained a reliable choice with its efficient two-stroke engine delivering an impressive mileage of nearly 50 km per liter. Its comfortable ride and stylish appearance, along with a single-gear system, made it appealing even to older riders, setting it apart from other scooters of its time.
Now, Bajaj Auto is gearing up to revive this iconic scooter but with a modern twist – an electric drivetrain. Recent spy photos of a camouflaged prototype suggest that the new Sunny EV will pay homage to the original's charming design. The round headlamp, spacious front fender, slim floorboard, and boxy tail lamp evoke a sense of nostalgia while embracing eco-friendly technology. It retains familiar features like three-spoke wheels, drum brakes, and a rear grab handle, preserving the scooter's classic appeal.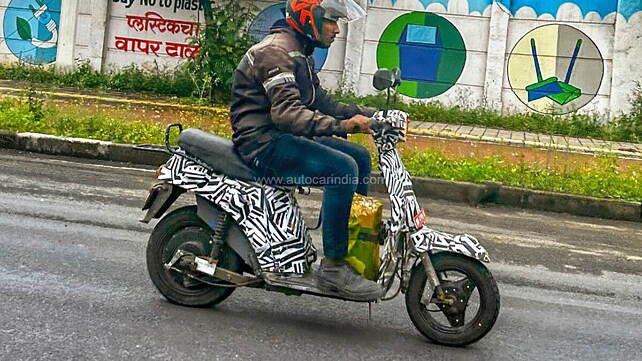 Image:autocarindia.com
While a modest 60cc two-stroke engine propelled the classic Sunny, the upcoming electric version is expected to deliver similar performance, thanks to electric torque that enhances low-speed acceleration and load-carrying capacity.
Notably, this EV incorporates a hub motor and appears to be built on Bajaj's in-house Yulu platform. While Yulu typically limits speed to 25 kph and doesn't require a two-wheeler license, the new Sunny EV is expected to offer a more spirited ride, potentially reaching speeds of 40-50 kmph.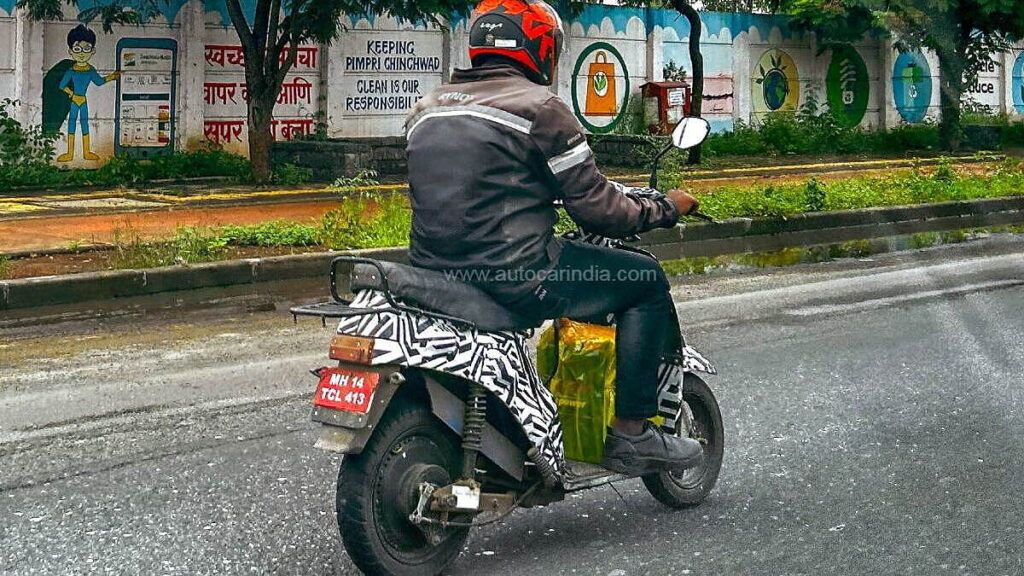 While the exact launch date remains uncertain, the resurrection of the Sunny EV aligns with the growing interest in affordable electric mobility for urban commuters. Bajaj's success with Chetak's revival indicates that Sunny's iconic name and nostalgic appeal could resonate once again with consumers. In a rapidly evolving electric vehicle landscape, Bajaj's latest venture promises to rekindle fond memories while embracing an eco-friendly future. Stay tuned for more updates on this exciting revival.
In summary, Bajaj Auto's plan to revive the iconic Sunny scooter as an electric vehicle marks a bold step into the affordable electric mobility market. The spy photos of the camouflaged prototype hint at a design that blends nostalgia with eco-friendliness. With a compact form and an anticipated competitive price below Rs. 1 lakh, the upcoming Sunny EV aims to serve a broad audience of urban commuters. The development of a new electric scooter platform, possibly in collaboration with Yulu, underscores Bajaj's commitment to innovation and adaptability in the electric vehicle market. As we await its global debut, the Sunny EV promises to be an enticing addition to India's electric scooter landscape, offering accessible and eco-conscious mobility solutions for city residents. Bajaj Auto's foray into this segment reflects the changing dynamics of India's electric mobility sector and the company's ability to meet evolving consumer preferences.