Kia has unveiled three new electric vehicle (EV) models during its Kia EV Day event in Korea. These electric cars are a part of Kia's ambitious aim to sell one million electric vehicles per year by 2026, and 1.6 million EVs per year by 2030. The new electric cars are expected to join Kia's global fleet after the rollout of the EV6 and the EV9 is completed across Kia's international markets.
So without any further ado, let us take a closer look at the exciting new additions to Kia's electric portfolio.
Kia EV4 Sedan Concept: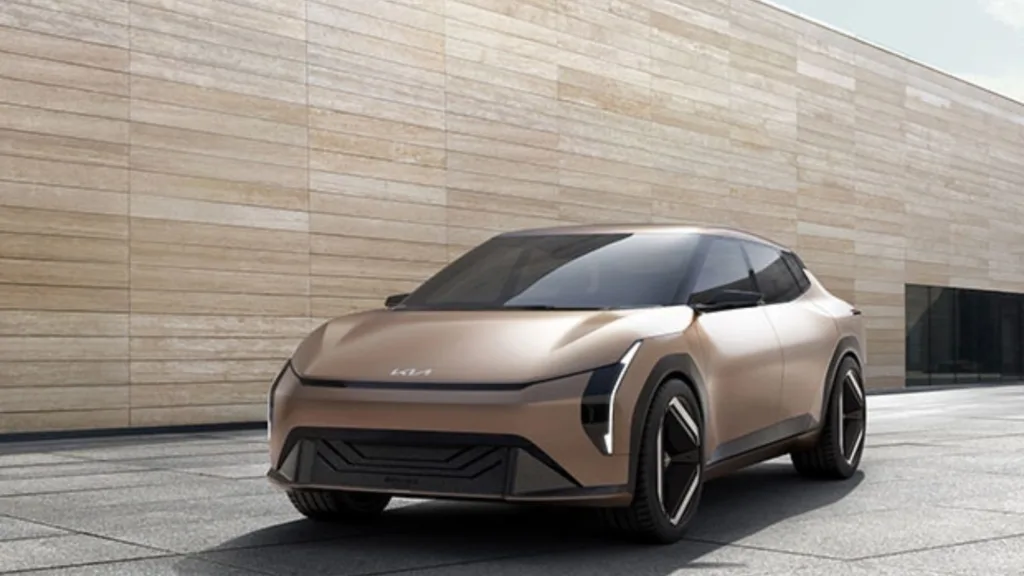 Image: Kia.com
Kia's EV4 concept automobile is designed to compete with the Tesla Model 3. The EV4 comes as a unique alternative to regular car designs, with vertically positioned headlights, a sharply slanted snout, and a dynamic roofline. A tall bumper and an integrated spoiler with large Kia badging in the middle accentuate the rear design.
The interior design of the EV4 seems to be simple and user-friendly. The 'Mind Modes,' which allow for the customization of ambient lighting and dynamic ventilation patterns, are another significant feature. There is also a 'Perform' mode which delivers critical information to drivers for effective driving and a 'Serenity' option that creates a peaceful ambience using digital visuals.
Kia EV3 SUV: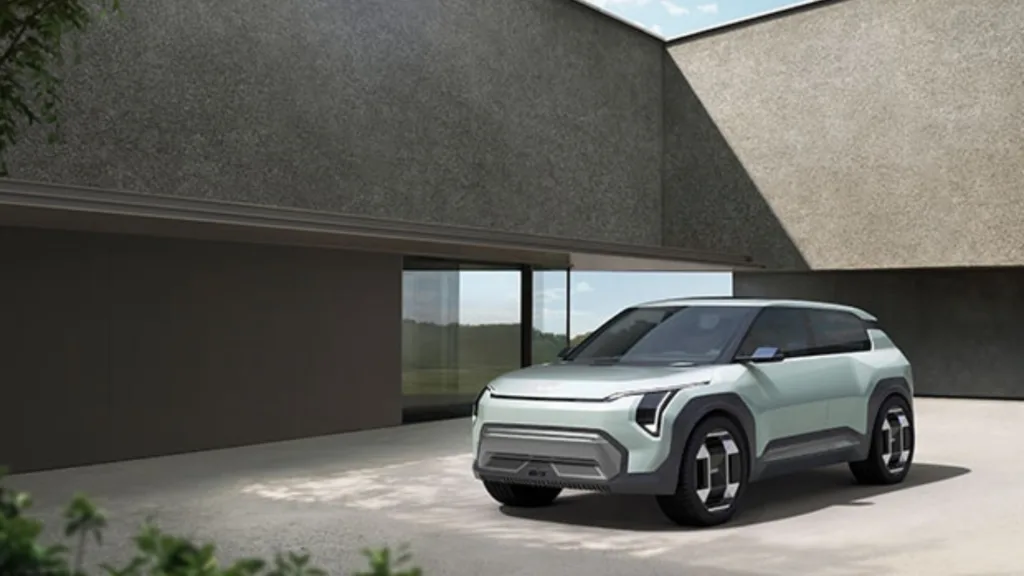 Image: Kia.com
The EV3, which is positioned as an entry-level electric SUV, takes its design influence from its elder brothers, the EV9 and the EV5. Despite its modest size, it tries to carry a fashionable and functional design. A sharply slanted windscreen and a gradually tapered roofline towards the back highlight the exterior's blend of cuts and curves.
Muscular wheel arches and big alloy wheels further enhance the SUV's bold look. Kia's signature styling adorns the insides of the EV3. The choice of eco-friendly materials in the interior also underlines the company's commitment to sustainability. Some interior pieces are even handmade, giving the SUV's cabin a 3D appearance.
Kia EV5 Production-Spec SUV: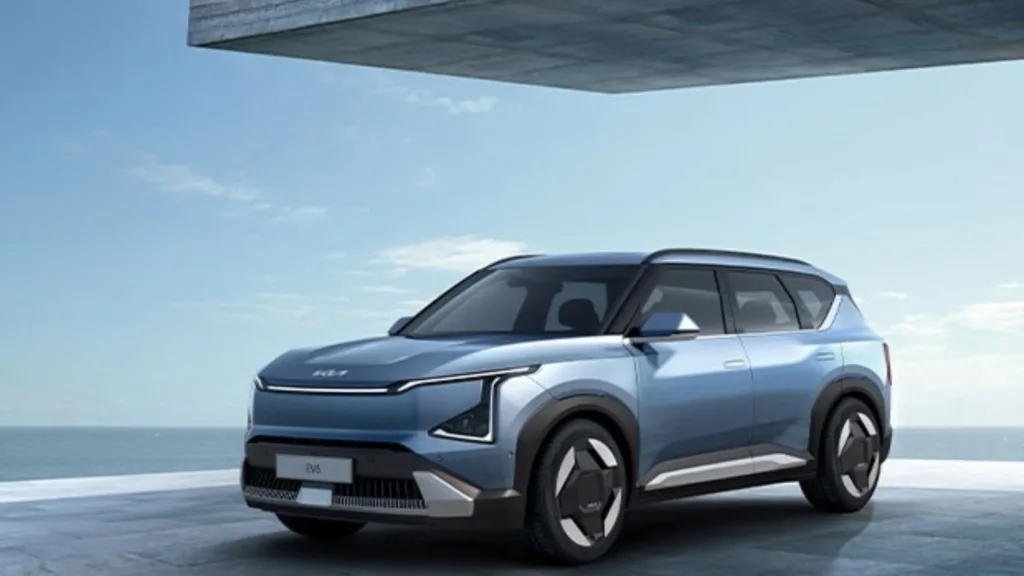 Image: Kia.com
The EV5, which had previously been seen in China, made its global premiere at the Kia EV Day event. Kia will manufacture the EV5 in both China and Korea to appeal to worldwide markets. The EV5 is available in three configurations: normal, long-range, and long-range AWD.
The regular EV5 has a 64kWh battery pack and a 160kW motor, and it has a driving range of 530 kilometres per charge (CLTC).
Long-Range EV5: With an 88kWh battery and the same 160kW motor, this variation is estimated to have a range of roughly 720 kilometres per charge.
Long-Range AWD EV5: The long-range AWD variant has an 88kWh battery pack and a combined power of 230kW, with a front-wheel 160kW motor and a rear-wheel 70kW motor, and has a range of around 650 kilometres.
Kia intends to provide several battery pack and range choices based on the market. A performance-oriented GT model will also be added to the range at a later date.
The EV5's five-seat cockpit has multiple seating arrangements and three displays for entertainment, vehicle information, and HVAC controls. The car has advanced driver assistance systems (ADAS) technologies, such as car-to-load (V2L) capabilities, currently available in Kia's EV6 and EV9 models.
It remains to be seen if or when Kia will introduce these electric cars in India. As and when they hit the Indian market, they are likely to be competent offerings across different EV segments.