Building on its commitment to decarbonization and electrification first announced in 2021, Lamborghini has now unveiled a new concept car named Lamborghini Lanzador at the Monterey Car Week. The Lanzador is meant to debut as a production unit in 2028 though most details about the electric car have already been decided upon by the company.
The Lanzador comes as a new Gran Turismo 2+2 concept car as part of Lamborghini's Direzione Cor Tauri strategy. Stephan Winkelmann, Chairman and CEO of Automobili Lamborghini, sheds more light on this, saying, "With this concept, we are ushering in a new car segment, the Ultra GT, which is poised to offer customers a new and unparalleled driving experience, one that's quintessentially Lamborghini, thanks to groundbreaking technologies."
The Lanzador gets a futuristic design with Lamborghini's unmistakable DNA throughout the vehicle. It is equipped with two electric motors, one for each axle, providing all-wheel drive for efficiency in all driving conditions. The system delivers a peak power that exceeds one megawatt. For context, the Audi Q8 e-tron launched recently in India has a maximum power of 300 kW.
As for other features, the Lanzador allows the driver to independently adjust the control systems, like the steerable rear axle and air suspension, while on the road via controls on the sports steering wheel. This feature comes as a part of a new version of the driving dynamics control system developed by Lamborghini – Lamborghini Dinamica Veicolo Integrata (LDVI). Other than this, the Lanzador features Active Aerodynamics employed in the front and rear to maximize aerodynamic efficiency in the different driving modes. This technology enables the car to regulate airflow precisely, increasing the range in Urban mode and increasing downforce in Performance mode.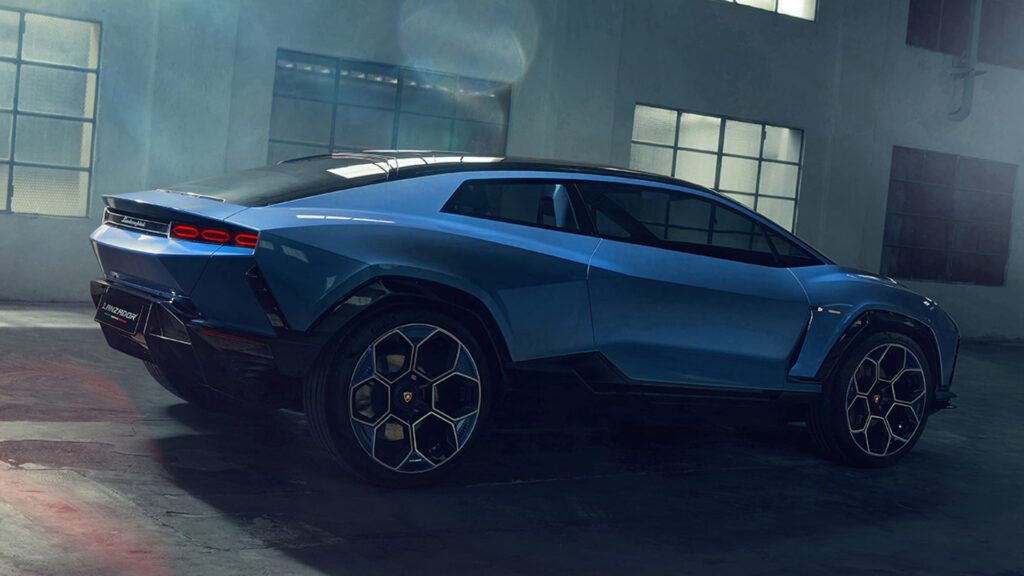 Lamborghini says that the interior of the Lanzador is a futuristic space, incorporating Lamborghini's "Feel like a pilot" approach. The driver and passenger are accommodated in an ergonomic environment, with a light, slim control panel that makes it possible to actively modify the car's behavior while driving. The sustainable materials used for the interior, such as merino wool and regenerated carbon fiber, demonstrate the company's commitment to reducing its environmental impact. Some of the non-visible plastic elements, such as the foam in the sports seats, are made from 3D-printed recycled fibers.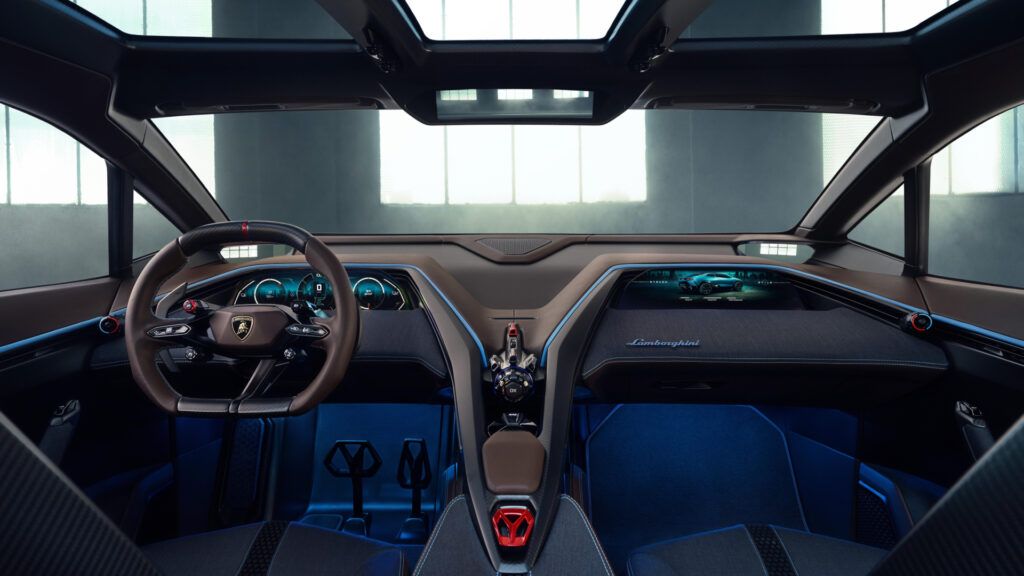 Lanzador represents a milestone for Lamborghini as the company continues actively working to electrify its entire range of vehicles and to achieve decarbonization. It also represents the direction Lamborghini is headed in for the years to come, with the leading luxury automobile maker attempting to electrify its future lineup of hypercars.