Toyota will reveal its new electric SUV concept, the FT-3e, at the Japan Mobility Show 2023 on October 26. This is Toyota's second electric SUV built with the help of artificial intelligence and it hopes to herald a new era for the brand. The FT-3e has a unique design that emphasizes simplicity and aerodynamics. It will be built on the same platform as the FT-Se sportscar and will have features like digital displays, battery optimization for increased economy, and an emphasis on driver convenience. The vehicle is in line with Toyota's goals to minimize carbon emissions and can receive over-the-air upgrades.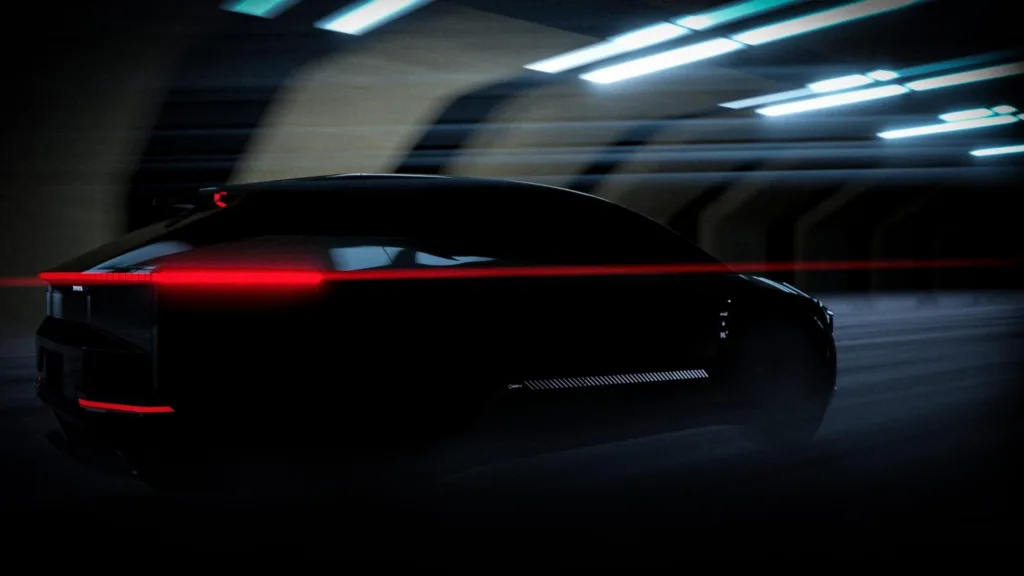 Image: Toyota
The FT-3e concept SUV comes with a one-of-a-kind AI-driven design that prioritizes sleek, aerodynamically efficient lines and a beltline evocative of the Land Rover Defender. A bumper-width rear light bar, squared-off panelling, and specially designed alloy wheels that match the body colour are notable outward elements. The battery technology used in the SUV is critical for improving aerodynamics, with the pack height decreased from 150mm to 120mm. This method improves efficiency by decreasing the car's profile and minimizing drag.
As the driver approaches the car, digital displays running from the lower side body to the upper door provide vital information such as battery charge status, interior temperature, and air quality. The automobile is designed to be a "lifestyle partner," with a customizable ride quality and information about the surrounding region provided via the infotainment screen. Over-the-air upgrades for the infotainment system are likely to be included. The FT-3e is in line with Toyota's objective to reduce carbon emissions by 35% by 2030, focusing on emissions-reducing production processes and onboard technologies.
The FT-3e concept SUV will borrow its platform from the Toyota FT-Se sportscar, with a focus on aerodynamic efficiency for the design. The car shall also serve as a transfer medium for energy and data from the vehicle and its surroundings, establishing new bonds between its drivers and their surroundings. This would prove to be a stepping stone for a new class of vehicles by the company that acts as a "lifestyle partner" for the drivers. More information on the vehicle is expected to be revealed during its showcase at the Japan Mobility Show running from October 26 to November 5.