Volkswagen has unveiled its ID. 2all concept electric vehicle, the latest attempt by Volkswagen to expand its EV lineup in the coming years. With a launch timeline of 2025, the ID. 2all will come as one of ten new electric models that Volkswagen plans to launch by 2026. Within the lineup, the ID 2all will sit under the Volkswagen ID 3 and will be "as spacious as a Golf and as inexpensive as a Polo," as per Volkswagen. The company even gives us a target price for this "inexpensive" tag, less than €25,000 or about Rs 22 lakh.
Our first look at the ID. 2all concept EV tells us that it borrows heavily from the Volkswagen Polo, and will likely shape up similar to it upon production. The electric car will be based on Volkswagen's modular electric drive or MEB Entry platform and will aim to offer "top technology in combination with fantastic design," says Thomas Schäfer, CEO of Volkswagen Passenger Cars. Volkswagen has even released many specifications of the ID. 2all and they are interesting, to say the least.
For instance, it promises a WLTP range of up to 450 km on a single charge. We also know that the ID. 2all will be a front-wheel drive vehicle, and with that, it will be the first MEB vehicle with front-wheel drive. The company says that the enhanced MEB Entry platform will also enable an efficient drive, battery, and charging technology on the ID. 2all. Here is an in-depth look at all the specifications of the Volkswagen ID. 2all concept EV.
Volkswagen ID. 2all Technical Specifications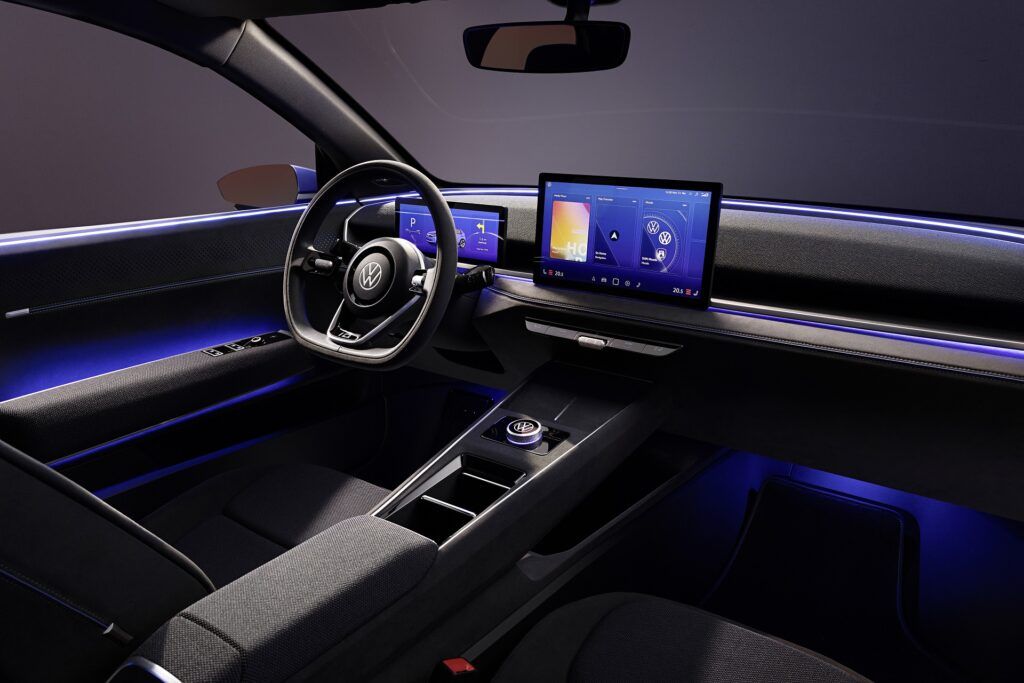 As mentioned above, the Volkswagen ID. 2all will be a front-wheel drive electric car based on Volkswagen's MEB Entry platform. It will come with an electric drive motor with an output of 166 kW/226 PS and will have a calculated WLTP range of up to 450 kilometers. Volkswagen also promises super fast charging speed on this battery, from 10 to 80 percent in just about 20 minutes.
The electric motor will be capable of going from 0 to 100 kmph in under 7 seconds, as well as a top speed of 160 kmph, as claimed by the company. Volkswagen ID. 2all will have a wheelbase of 2600 mm and dimensions of 4050 mm, 1820 mm, and 1530 mm as its length, width, and height respectively. The storage volume is a generous 490–1,330 litres, a value matching that of higher vehicle classes.
In addition to this, the Volkswagen ID. 2all will be equipped with the latest technological features from Volkswagen, such as Travel Assist, IQ.LIGHT or Electric Vehicle Route Planner. Images show that the electric car will have an infotainment system with classic volume control and a separate air conditioning block.
Volkswagen ID. 2all Design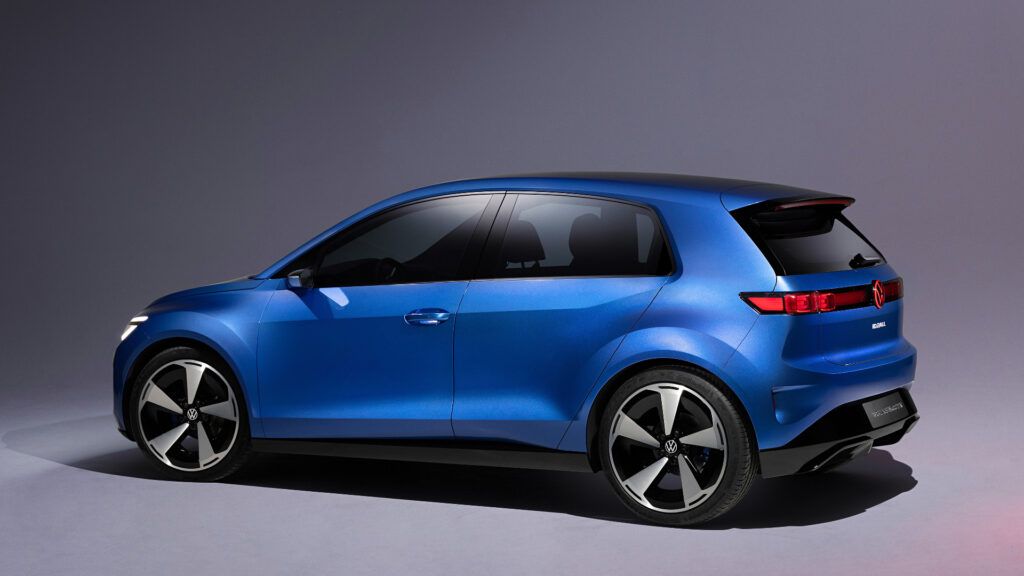 As for the design of the concept vehicle, Volkswagen clearly went for a friendly face with this one. That is why the ID. 2all looks like a very familiar face in initial images and there is a high chance that the feeling will pass on to the production variant. Still, Volkswagen has attempted to induce a unique design element on the EV, as can be seen in the new interpretation of the C-pillar of the vehicle, initially designed and developed for the first Golf.
Another prominent design feature of the concept car includes a body with a powerful stance on the wheels, thanks to a reduced volume above the wheels. Volkswagen says that the ID. 2all also plays big on space, familiarity, and elegance.
Volkswagen ID. 2all Launch Timeline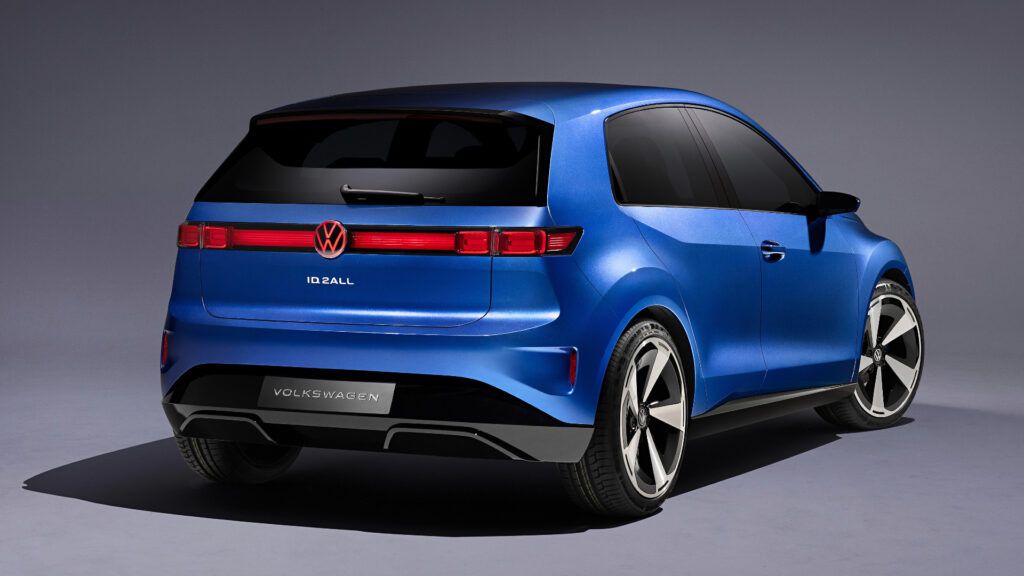 Volkswagen will present the production version of the ID. 2all for the European market in 2025. If it will come to India or not is yet uncertain. What we do know is that Volkswagen is aiming for a starting price of less than 25,000 euros for the ID. 2all.
The production version of the ID. 2all is one of ten new electric models that will be launched by Volkswagen by 2026. This year alone will see the introduction of the new ID.3, the ID. Buzz with a long wheelbase and the ID.7. This will be followed by a compact electric SUV in 2026. Interestingly, Volkswagen is also working on an electric car at a price of less than 20,000 euros or about Rs 17.5 lakh. If it succeeds, Volkswagen will certainly have a wide range of electric vehicles in its portfolio, as compared with its competitors.
We will share more details on the Volkswagen ID. 2all and all the other upcoming electric cars by Volkswagen, as and when available. So, stay tuned to this space to keep on top of such updates.